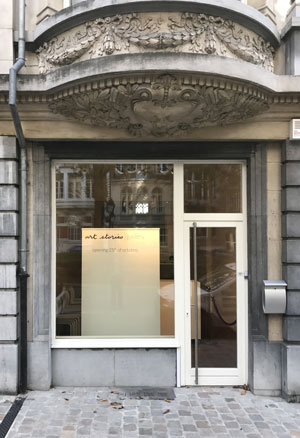 art stories
| gallery is a gallery of contemporary art, inaugurated on October 25, 2017, in Brussels, at the n°73 of the prestigious avenue Louis Lepoutre in Ixelles.
It is an exhibition venue, but also the workshop of Malika Es-saïdi, visual artist (photo, collage, video, installation) and director.
She apprehends this space as the matrix of projects that will develop in an organic way following meetings and achievements, sometimes in situ.
She conceives this project as a performance in real time and on a human scale, nourished by the stories of art that are conveyed by the artists through their experiences.
This can give rise to the editing of texts (catalog or other) and / or videos.
Finally, if
art stories
| gallery favors duos it's because the encounter of two universes exacerbates this gift of art, which is, as Proust said, that "
instead of seeing a single world, ours, we see it multiplied
."